CELEBRATE RENEWAL
Easter at CAYA
Sunday, April 9 
Join us this Easter for a delicious brunch at CAYA! Dine with friends and family at our relaxed restaurant with stunning views of the Los Padres Mountains. Acoustic music will be performed by Bradford Shaw as you enjoy unique and flavorful brunch favorites and the regular brunch menu will be available as well. Reserve your table today!
LIVE MUSIC
Unplugged and Soulful
Various Times
Enjoy acoustic sounds from local artist on our patio while you sip and dine at CAYA restaurant. Our line up features local musicians.
Thursday, March 30 - Jacob Cole 
Friday, March 31 - The Genuine Article
Saturday, April 1 - Kris Simeon
Thursday, April 6 - Ben Batts
Friday, April 7 - Ray Chang Trio
Saturday, April 8 - Will Breman
Sunday, April 9 - Bradford Shaw
Thursday, April 13 - Magnetize
Saturday, April 15 - San Roque Trio
Saturday, April 15 - Ray Chang Trio
Thursday, April 20 - Al Vafa
Thursday, April 20 - Surfeza Trio
Saturday, April 22 - Sage & Austin Acoustic Duo
Thursday, April 27 - Jacob Cole 
Saturday, April 29 - San Roque Trio
DELICIOUSLY INDULGENT
Weekend Brunch
Saturday and Sunday | 8:00 AM - 1:30 PM
On the weekend, we brunch! Dine alfresco on our terrace and enjoy brunch favorites like Omelets, Pancakes, and Avocado Toast, as well as heartier dishes like Steak and Eggs and the delicious Leta Burger. Take in mountain views and sip on crafted cocktails and mimosas. (Mimosa refills for just $1 within a 2 hour limit please)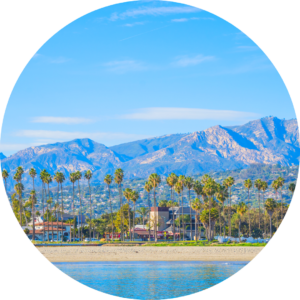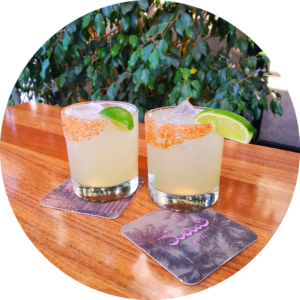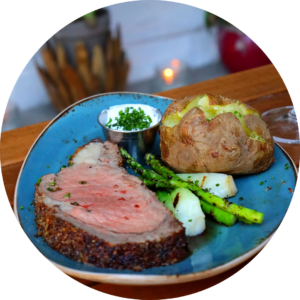 SANTA BARBARA RESIDENTS
Locals Sunday
Every Sunday | 4:00 - 10:00 PM
It pays to be a local! Join us on Sundays at CAYA from 5-9pm & The Leta Bar from 4pm-10pm and save 10% off your bill while enjoying our tasty lite bites and craft cocktails!
*Must present valid ID. Not valid on Happy Hour items.
WINE DOWN
Daily Happy Hour
Daily | 4:00 - 6:00 PM
Join us from 4-6pm at The Leta Bar & 5-6pm at CAYA Restaurant daily for our happy hour to enjoy special prices on drinks and lite bites! 
SUNDAY SPECIAL
Prime Rib Night
Every Sunday 
Enjoy our incredible, juicy 10oz prime rib paired with baked potato and fresh, seasonal roasted vegetables for just $34!
A LOCAL SECRET
The Leta Bar
Located just across the way from our restaurant, The Leta Bar is a must-visit spot for craft cocktail enthusiasts and entertainment seekers alike. Indulge in their unique cocktail creations while enjoying live music and comedy shows - it's no wonder why The Leta Bar has become a favorite and intimate spot for locals to come, gather, and connect.
Every Monday - Service Industry Night
Every Wednesday - Let Loose Comedy - Open Mic Night 
Saturday, April 1 - Live Music - Kris Simeon
Friday, April 7 - Live Music - Ray Chang Trio
Thursday, April 13 - Live Music - Magnetize
Thursday, April 13 - Live Music - Magnetize
Saturday, April 15 - Live Music - Ray Chang Trio
Thursda, April 20 - Live Music - Surfeza Trio