Private Events in Goleta
Weddings, Meetings, & More
Welcome to The Leta Hotel, Tapestry Collection by Hilton, the perfect venue for your next private event. Located in Goleta, a coastal gem located just minutes from Santa Barbara, you can experience all the natural beauty and urban amenities of Southern California. With our picturesque beaches, lush green hills, The Leta Hotel offers endless opportunities for adventure and relaxation. The mild climate and friendly community make it an ideal spot for those looking for a laid-back, yet exciting California lifestyle.
Our hotel is known for its intimate and stylish spaces, perfect for events of all sizes. Whether you're planning a small business meeting, a team-building retreat, or a large wedding reception, we have a space that will meet your needs. From our private patio and natural lighting to our unique event spaces, we have everything you need to make your event a success.
Contact us today to book your next private event at The Leta Hotel in Goleta!
 PICK YOUR PERK
Special Promotions
Our dedicated event specialists would love to help you craft the perfect reception or put together a room block... starting with picking a perk.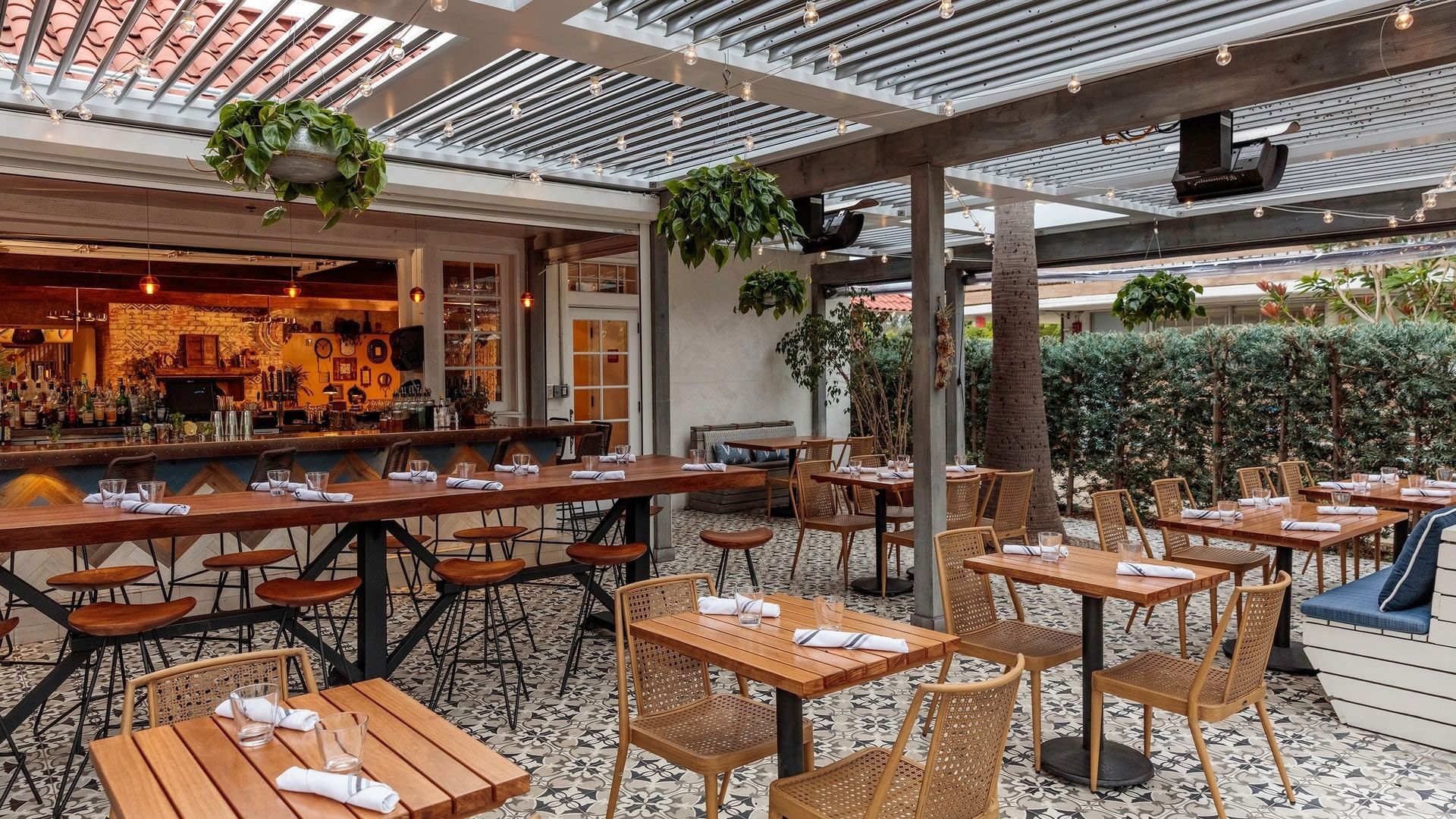 CAYA Restaurant & Patio
CAYA Patio can also be used in tandem with the Rincon Ballroom as a lunch space, making it the perfect option for corporate events that require a meeting room and appreciate a stylish dining space under the SoCal sunshine.
Book your next private meeting or event at CAYA Restaurant and make it one to remember! With our delicious food, stylish setting, and convenient location, we're the perfect choice for your next event.
Please contact our Sales and Catering Team for more information regarding availability and pricing.
Up to 40 Guests
The Leta Bar & Patio
Our intimate and stylish space is perfect for small group meetings of under 40 people. Imagine hosting your next business meeting or team-building retreat in a beautiful, sun-drenched setting with private patio space. The natural lighting from our floor-to-ceiling arched windows and doors will create a bright and welcoming atmosphere for your team.
And if you're planning a larger reception, our meeting space can easily be combined with Good Bar for a seamless and cohesive event. All of the rooms connect, allowing you to create a cohesive and unforgettable experience for your guests.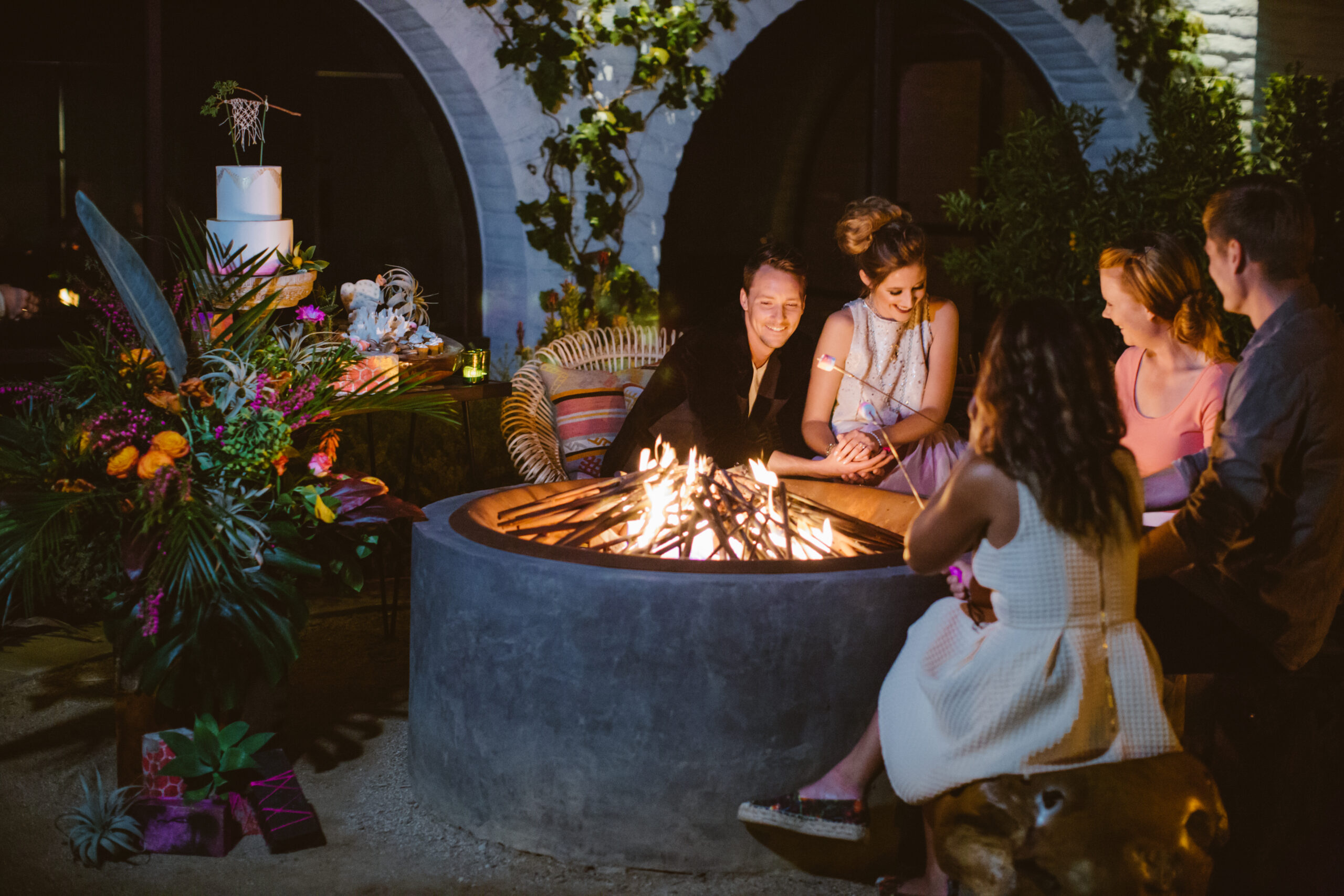 Up to 75 Guests
The Leta Bar & Patio with Gaviota Room
Our spacious and sophisticated venue is perfect for wedding welcome receptions, wedding after parties, corporate receptions, post wedding brunches, and group lunches. With a capacity of up to 100 guests, our venue is ideally suited for events with 50-75 guests.
The natural lighting in our event space creates a warm and inviting atmosphere, while the private patio is the perfect spot for outdoor gatherings. And with our smart TVs, you can easily stream videos, music, and more to enhance your event.
But the fun doesn't stop there! Our intimate patio is beautifully lit in the evening, with soft market lighting and firepits creating a cozy and romantic ambiance. And for an added touch of fun, our billiard room is a useful additional space that couples often use for photo booths, buffets, or dessert areas.
Up to 100 - 200 Guests
Rincon Ballroom
Our elegant and spacious ballroom is perfect for large dinners, receptions, or meetings, with a capacity of up to 200 guests. And with the ability to split the space into two separate areas, it's ideal for corporate groups in need of breakouts.
The ballroom is well-equipped for presentations, with two pull-down projection screens on either side of the room. And with arched windows providing natural lighting, you and your guests will feel right at home.